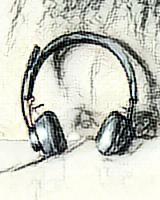 Audiodrill started as a looper for video/audio fragments, allowing users to control playback speed and the number of repetitions. More features followed: voice games/dialogues with computer, shadow reading, looking up how words and phrases are pronounced and used in the context...
This is a free tool for language learners, and you are welcome to take part in its development. Check out some examples of Audiodrill use, make your own activities and share your experience and suggestions.
---
Drill listening and speaking
Tasks based on the series
The Flatmates, English at Work,
Let's Learn English
Explore words and phrases
Flashcards: say hello and goodbye in Polish
Do you pronounce these English words right?
Play voice games
in Chrome or Edge
Shadow reading
Text-to-speech reader
Listen to texts read by the computer and repeat
Dictation
Copyright 2019-2023 Audiodrill